The researchers who founded ProActive Memory Services©, began the proactive care approach in a clinical setting with one-on-one sessions with patients and their families. They saw this approach as a means to positively impact many more people than they could reach individually, potentially staving off the pain of misdiagnosis, frustration from inadequate or incomplete evaluation, and the costs associated with reactive planning and care. As a result PAMS, Inc. was founded and is developing Partner, which will bring these benefits to market and disseminate patient empowerment inherent in the proactive care model.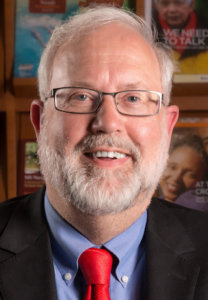 Norman Foster, MD, is committed to developing new methods of more effectively providing care for memory disorders and dementing diseases. He has 30+ years of clinical and research experience in cognitive disorders and dementia. While at the University of Michigan, he developed the first clinical dementia program in that state. In 2005 he was recruited to the University of Utah as Founding Director of the Center for Alzheimer's Care, Imaging and Research (CACIR), the first academic Alzheimer's program in the Intermountain West. This provided an unparalleled opportunity to develop innovative approaches to providing sustainable care for patients with Alzheimer's disease and related disorders. He has taken advantage of this opportunity to recruit skilled and experienced colleagues in this application and to develop Proactive Dementia Care (PDC), an interdisciplinary program that integrates medical dementia evaluations with early education and social work interventions to prevent unnecessary disease complications and care crises.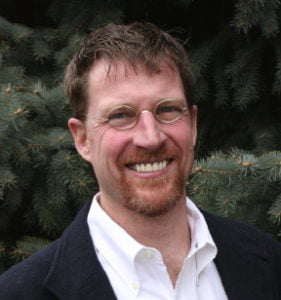 Troy Andersen, PhD., MSW, MS, LCSW, is a dementia specialist clinical social worker at the Center for Alzheimer's Care, Imaging and Research at the University Of Utah School Of Medicine and an Assistant Professor- Lecturer in the College of Social Work at the University of Utah. Dr. Andersen received his PhD in Social Work with an emphasis in developing proactive dementia care services for individuals in the early stages of the disease and other aging related topics. In his 23 years of clinical experience he has also worked extensively with individuals with chronic mental illness, as well as in crisis intervention, trauma and grief issues.

Edward Zamrini, MD is Co-founder and Director of User Engagement at ProActive Memory Services, Inc. Dr. Zamirini is a board-certified Geriatric and Behavioral Neurologist with more than 30 years of experience caring for patients with Alzheimer's disease and related dementia and their families. He is the former Director of the Memory Center at Banner – Sun Health Research Institute. He is Adjunct Professor of Neurology at the University of Utah and Adjunct Professor of Clinical Research and Leadership at George Washington University of School of Medicine and Health Sciences. Dr. Zamrini served as Director of the Clinical and Information Transfer Cores at the NIH-funded Alzheimer's Disease Research Center at the University of Alabama at Birmingham. Dr. Zamrini has served as an investigator in over 50 clinical research studies that have focused primarily on the clinical features and pathophysiology of Alzheimer's disease and related dementias, neuroimaging with PET and MEG, and novel pharmaceutical treatments. He has been an affiliate of the Alzheimer's Disease Cooperative Study and a member of the Alzheimer's Disease Neuroimaging Initiative. He has published and lectured extensively on his areas of expertise. He will produce content, supervise collation of user feedback and use this information to iteratively improve content and its presentation. He will also assist in the distribution of MemoryCarePartner© to stakeholders in conjunction with market validation. and will be involved with software design and content, analysis of data and market validation.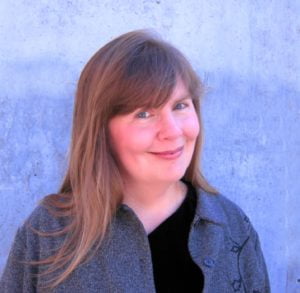 Karen Mara has over 25 years of experience in health care administration, including 8 years as business offices manager for Yellowstone Park Medical Services. A member of the Society of Research Administrators International, Karen has been with the University of Utah for 18 years, managing on both divisional and research levels. She served as coordinating center manager for a multi-center NIH clinical trial, playing a key role in the development of the proposal, contract negotiations, site initiation, study implementation, and close-out.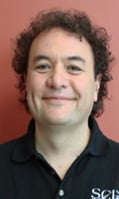 Valerio Pascucci, PhD, is the founder and CEO of ViSUS LLC. He is the founding Director of the Center for Extreme Data Management Analysis and Visualization (CEDMAV) of the University of Utah. Valerio is also a Faculty of the Scientific Computing and Imaging Institute,  and a Professor of the School of Computing at the University of Utah. Previously, Valerio was a Group Leader and Project Leader in the Center for Applied Scientific Computing at the Lawrence Livermore National Laboratory. Valerio earned a Ph.D. in computer science at Purdue University in May 2000, and a EE Laurea (Master), at the University "La Sapienza" in Roma, Italy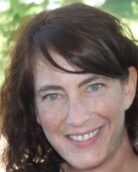 Andrea Dremann, JD, has practiced law and worked in project management for more than 24 years. She provides consulting and legal services to a wide range of biotechnology companies, helping them move their technologies to market in a fast-paced, competitive environment. Early in her career she worked extensively with marginalized populations, acting as a guardian ad litem for abused and neglected children and spearheading the development of juvenile and adult treatment courts in Fremont County, Wyoming. As part of the Memory Care Partner team , Andrea is in charge of content development and working with stakeholders to execute the Memory Care Partner business model.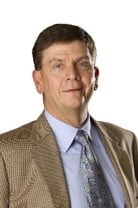 Troy D'Ambrosio is the executive director of the Lassonde Entrepreneur Institute, assistant dean at the David Eccles School of Business and holds a Presidential Chair in Entrepreneurship at the University. D'Ambrosio is co-founder, officer, and director of multiple startup companies that have attracted over $500 million in capital. Those companies include Transworld Telecom., which was sold to Sprint in 1998; Convergence Communications, which was sold to Lockheed Martin in 2005; and EPM Mining Ventures, which is listed on the Toronto Venture Exchange. He has served as the VP of investor relations and corporate communication for American Stores Company, a NYSE listed company, the director of mutual fund operations for Wasatch Advisors and deputy chief of staff to the Mayor of Salt Lake City.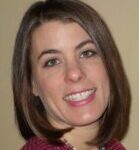 Jeanine Stefanucci, PhD is a professor in the Department of Psychology at the University of Utah. Her area of specialization is human factors and engineering psychology. Her research program investigates how and whether emotional, physiological, and physical states of the body have an influence on how we see, think about, and navigate our environments. She conducts this research in natural, outdoors settings, indoors in hallways or buildings, and in virtual environments (both immersive and desktop). In her 15 years of conducting research, she has conducted many user studies and has consulted with many companies as a usability expert.